My favorite time of year is fast approaching! When I saw a Halloween-themed readathon posted by Lauren @ Wonderlessreviews I thought it would be the perfect opportunity to get in the mood for something spooky. The biggest challenge will be waiting until October 10 to start!
This cover is certainly unsettling, and I can't wait to dive into this short story collection originally published in Japan in the 1950s.
Locke and Key is a particularly apt choice for the Haunted House challenge, considering it's a tale about siblings exploring the sinister mysteries of a New England mansion called the Keyhouse. I've read the first five trade paperback volumes in this graphic novel series, by Stephen King's son Joe Hill, but I never managed to finish. I bough the set a while back, so I plan to go through all six volumes this Halloween.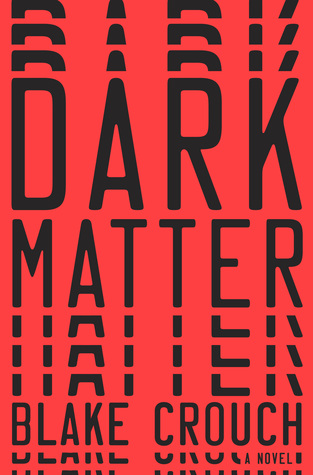 In this world he's woken up to, Jason's life is not the one he knows. His wife is not his wife. His son was never born. And Jason is not an ordinary college physics professor but a celebrated genius who has achieved something remarkable–something impossible. -goodreads summary

I just finished a fantastic thriller called Confessions by Kanae Minato, so it's too bad I can't count that! But I think I'll go with Dark Matter for this one. It sounds like it definitely has some sci-fi elements, but I think it still meets the definition of thriller.
This one shouldn't be a problem for me; reading scary books late at night is one of my favorite ways to unwind in the fall. For this challenge I'll probably use a book I find on the Serial Reader app, so I can read in the dark. I may change my mind when it comes closer to time, but right now I'm planning on reading The House on the Borderland.
I've heard great things about the experimental format of House of Leaves, and it's made many spooky books lists that come out around this time every year, but I've always been a little intimidated by it. In case I chicken out, I'd like to offer a similarly titled but much shorter alternate:
A sixth book! My choice here is going to be White is for Witching.
Described as "a spine-tingling tale that has Gothic roots but an utterly modern sensibility," I can't tell how spooky a book this actually is, but it sounds like it might capture that moody fall atmosphere. And I just love the cover so much!